Full OSINT and HUMINT
Client needs typically include both full "open source intelligence" (OSINT) and also "human source intelligence" (HUMINT). Corporate Due Diligence and Investigation provides full and crystalized open source probes that ranges from deep media to all relevant registries to the Dark Web. Reports are prioritized according to specific case needs, highlighting not only red flags, but also key background events, history and trends.
Human-source intelligence is gathered through the mandate of a detective contract. This allows the legal garnering of information from high-value sources that shed light on business histories, improprieties, reputation, professionalism and political links. Both HUMINT and OSINT projects are geared according to project goals and deadlines.
Corporate Due Diligence and Investigation (CDDI) is the go-to risk intelligence and corporate detective agency focused on Central Europe and the CIS countries. With key consulting professionals, investigators and detectives throughout the region, CDDI is not only positioned, but it has the experience and reach to offer a wide range of litigation support and investigative needs, ranging from crisis litigation research to pre-transaction due diligence to more specified services such as surveillance, asset trace work, site security audits and investigations and sting operations.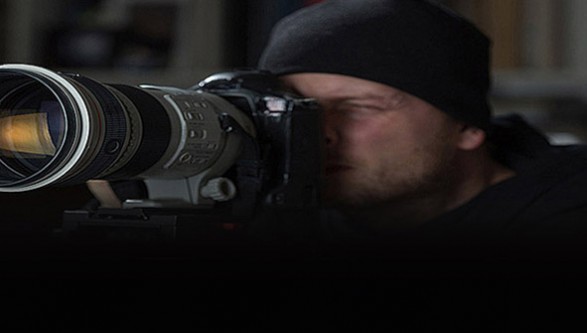 In addition, through the founder's more than 25 years of experience in the region, a wide range of PR services (ranging from crisis consultation to editing, design, media campaign review and graphic support) can and has been applied in cases ranging from real estate funds and hedge funds to private equity funds and major manufacturers.
Our strategy
As not only a risk consultancy, but a licensed detective agency, CDDI goes beyond typical consultancy services in that needs ranging from pre-transaction to litigation support to asset searches can be and are conducted thoroughly and within the confines of the law. This not only guarantees court admissibility, but it also ensures that your firm does not fall prey to the trappings of Foreign Corrupt Practice Act or British Anti-Bribery infractions, as could be the case when using typical consultancies, which are often unlicensed even in their own respective countries--and which rely on subcontractors that they conveniently do not control. Key to our activities is continued access to legal expertise not only in the CEE but in the CIS countries, which paradoxically offers unique flexibility and a realistic approach to your specific scenarios or situations.
Regional and global presence
The CDDI network is not simply a network, but family. This extends throughout the region, but goes further to enable on-demand approaches beyond the CEE and CIS region to that of the Middle East and Africa. That said, each client and each potential client--whether located in a CEE core country or in a less (or more) regulated location--is treated on a case-by-case basis in order to ensure that we will in fact not only deliver, but over deliver. This commitment to full and discreet service is what we believe separates us from our competitors on any given mandate.